Next Week's Super Bowl Spirit Week! Feb. 7th - 10th for K-12 students.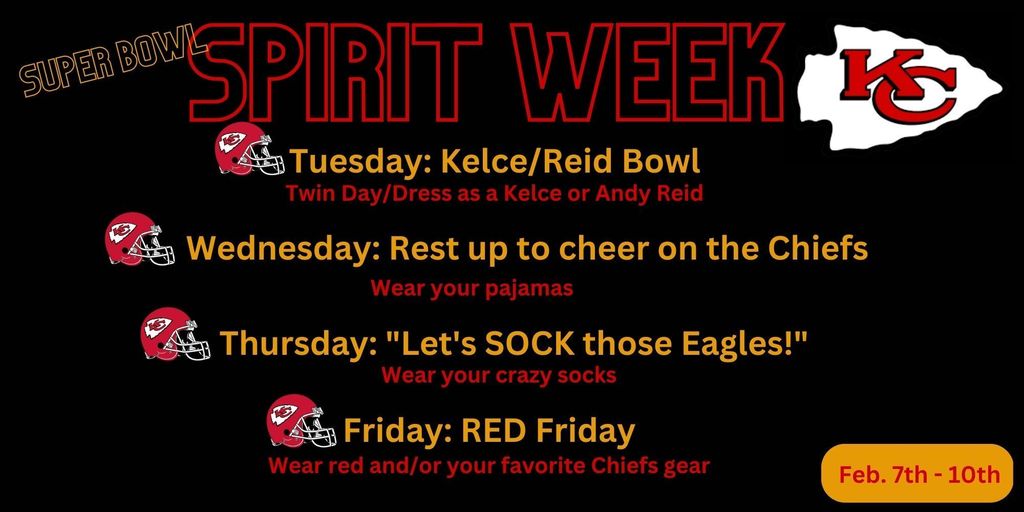 Junior Class Silent Auction this Friday February 3 come support the Tigers and bid at the Junior Class Auction. All proceeds will go to JR-SR Prom. Bidding closes when the Varsity Boys game begins.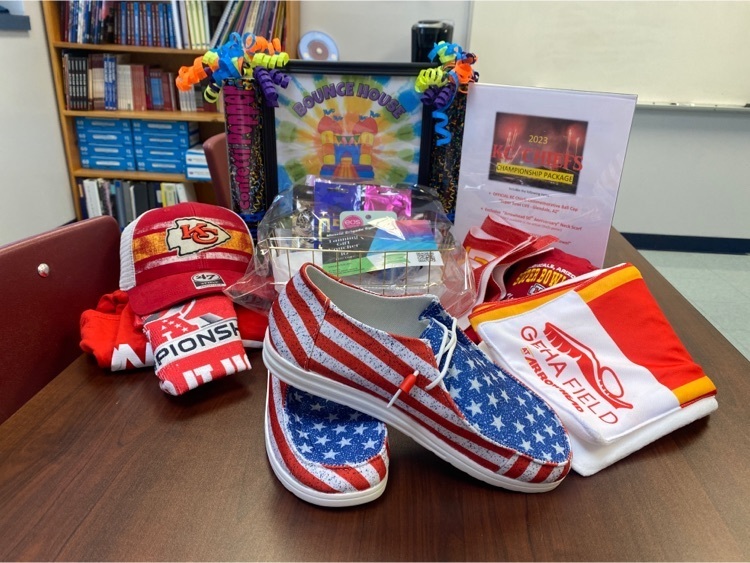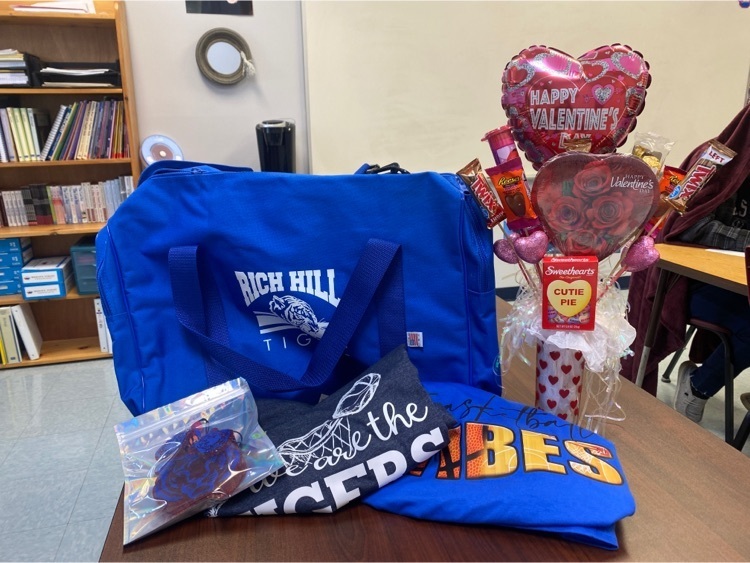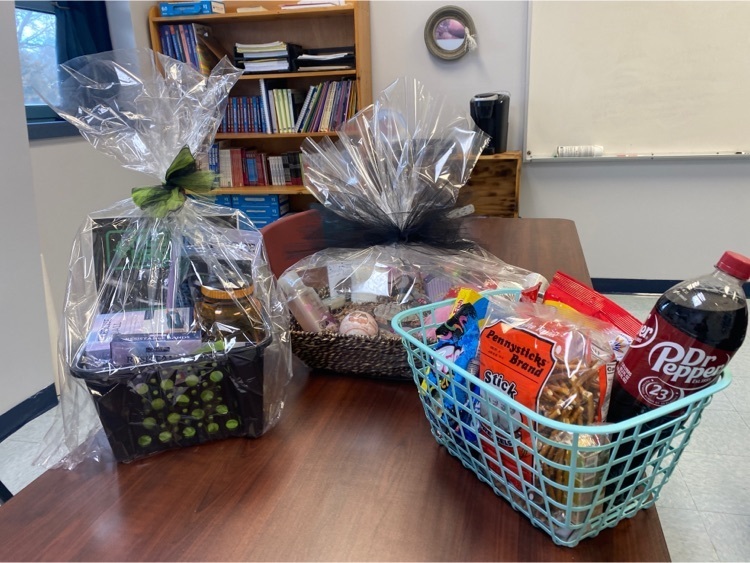 Kindergarten Round-Up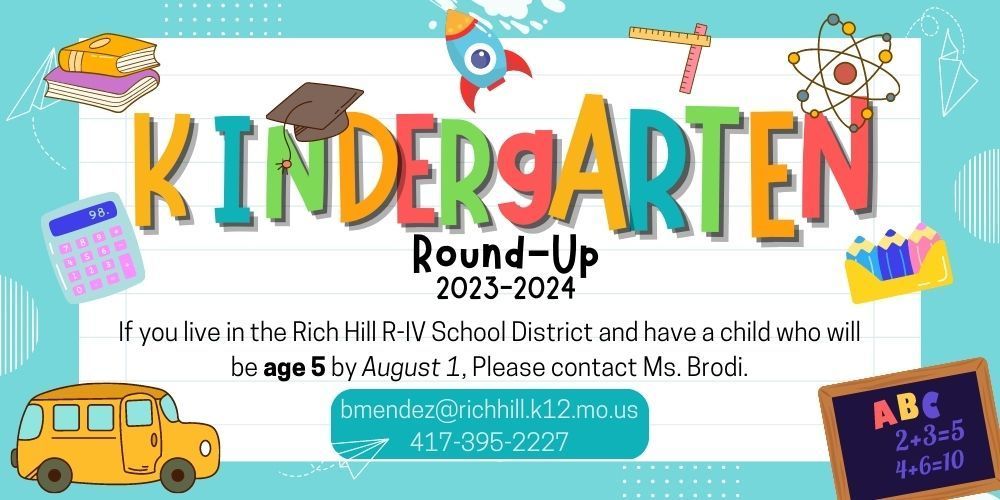 Pennies for Patients Update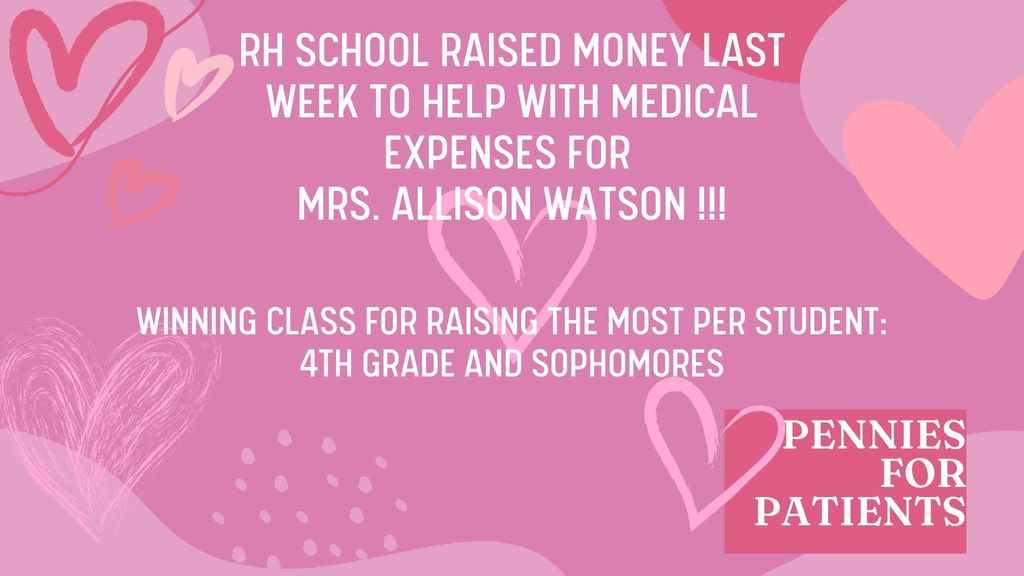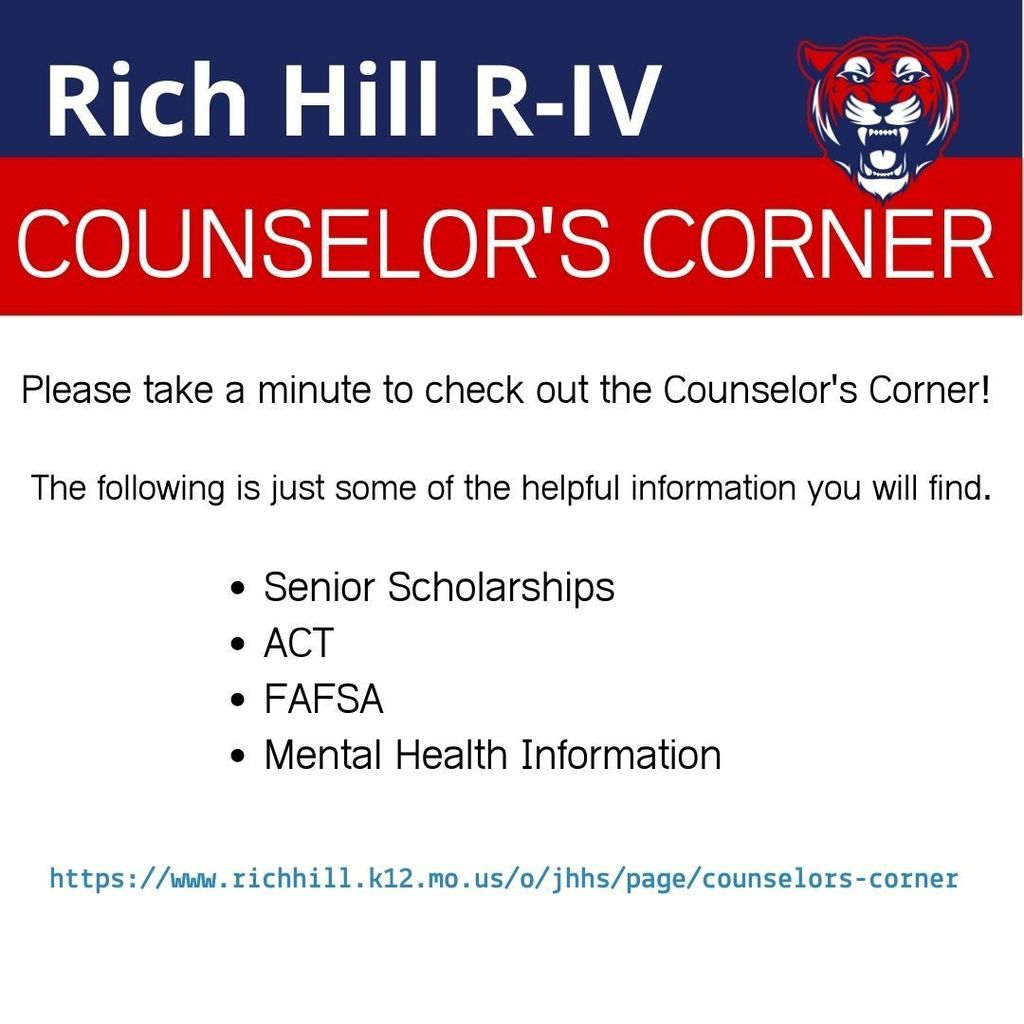 Ms. Threasa's bus has broken down. Repairs are coming but this route might be over an hour late. Thank you for your patience.

Reminder: No school--Monday, January 16th.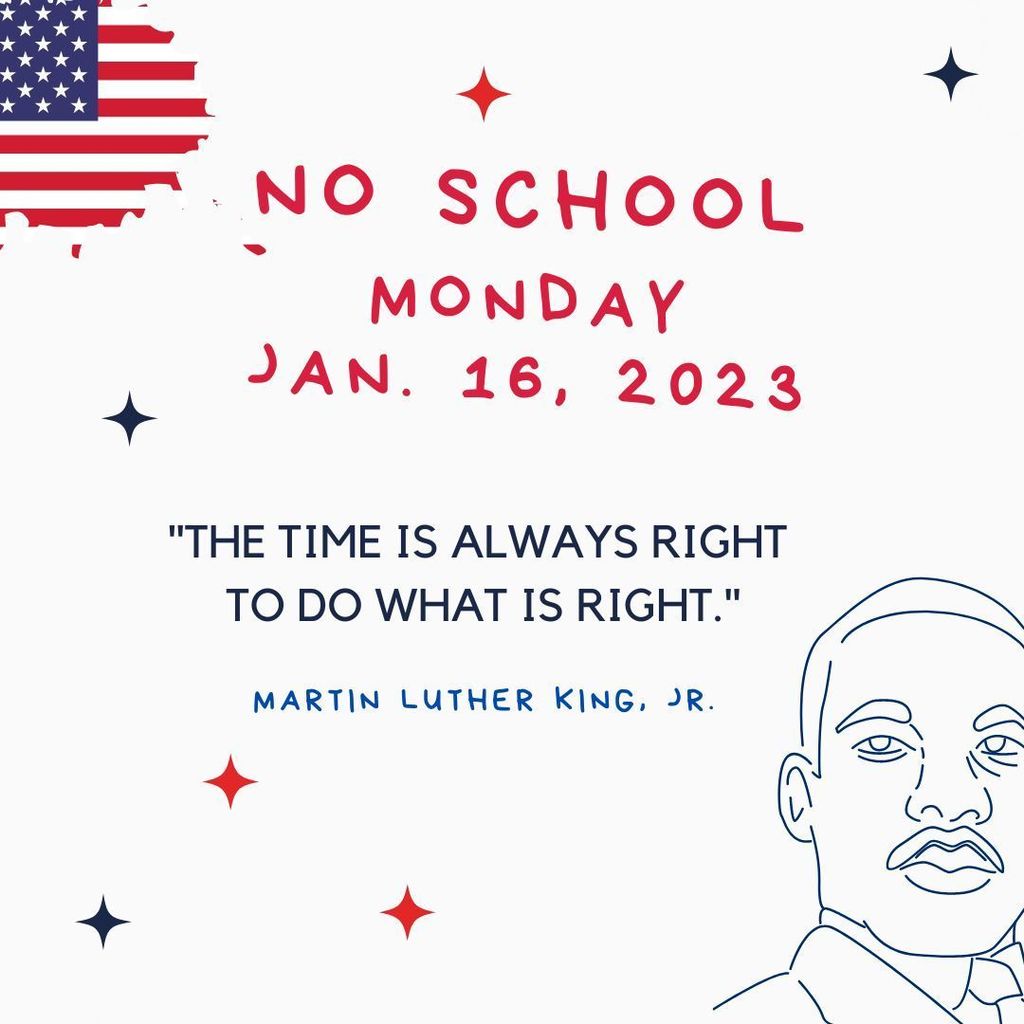 Teacher Recruitment Night in Appleton City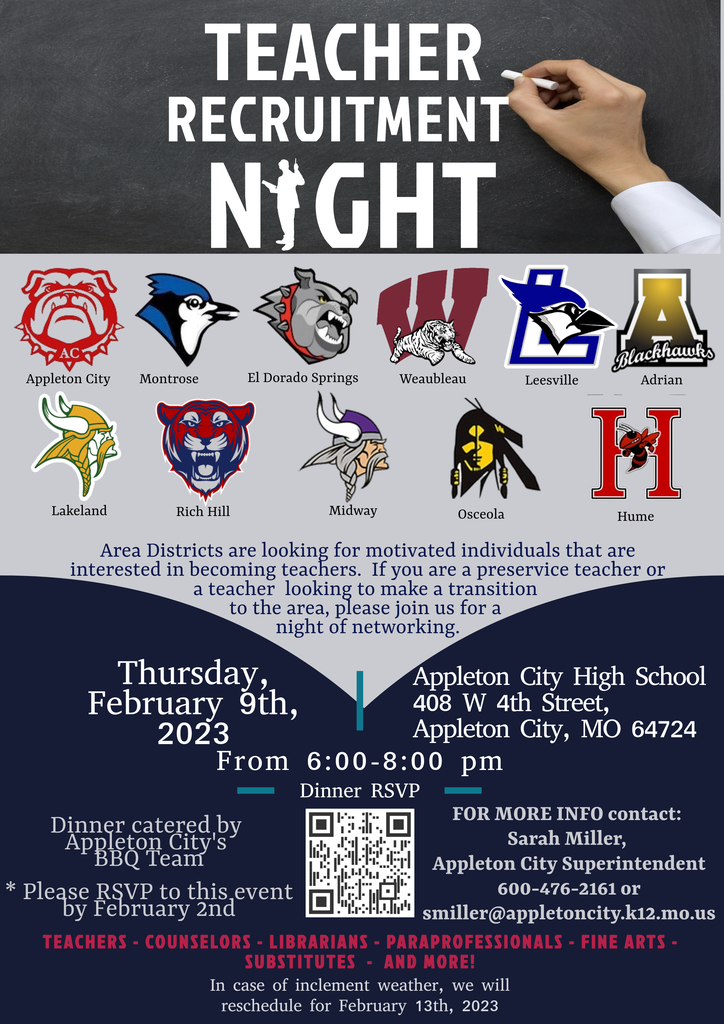 Happy New Year! High school track athletes they are not involved in a winter time sport track conditioning starts tomorrow right after school. we will meet in the gym bring running shoes and appropriate clothes to workout in. We will finish about 4:45 pm. At this time it is high school only. Looking forward to a great year!

RICH HILL R-IV SCHOOL BOARD OF EDUCATION AGENDA Executive Session – December 20, 2022 – 9:00 a.m. - electronic 1. Move to Executive Session 610.021 (13) 2. Consideration of Seniors who have met the requirements for early graduation. 3. Adjournment

Parents, check to see if you are missing any security type keys. We found a pair in the parking lot. It is possible a small person thought they would be fun to bring to school. Contact Brittany in the office if you can describe them...

Join us for our 2024 EF Tour Parent & Student meeting @ 7pm, Wed. Nov. 30 in the Library! Get ready to Travel!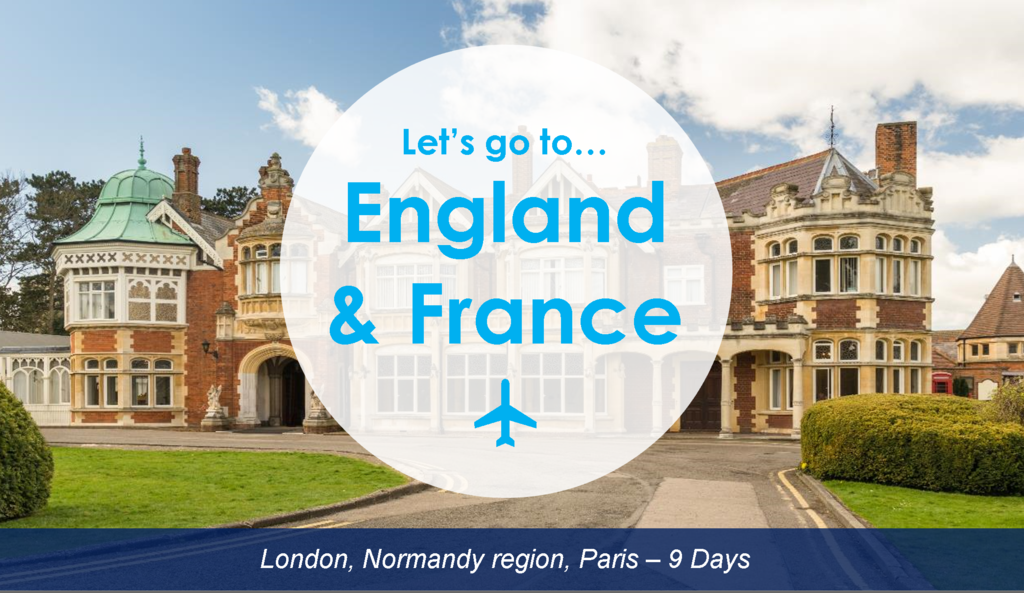 Parents we need you again! We are short a bus driver tonight if you can pick up your child. Thank you!

Rich Hill Parents, the water is out in Rich Hill. The city does not know what the problem is or when it will be fixed. With no bathrooms, no water, and no food, we will have to cancel school for today. Buses will return students to their home as soon as possible.
The Veterans Day Assembly will be Monday November 14, 2022 at 10:30 in the gym. This year we will be collecting donations for the Mount Vernon Veterans Home. If you can not make it we will be streaming live.

Parents, we will be short a driver on Friday, November 11 for the PM route. If you can pick up your child to help out, we will consolidate to 3 routes that evening. You've been a big help so far! Let the office secretary know if you need your child in the pickup line.
everyone wish this young man luck at state! He's worked really hard for it, but he's not done yet!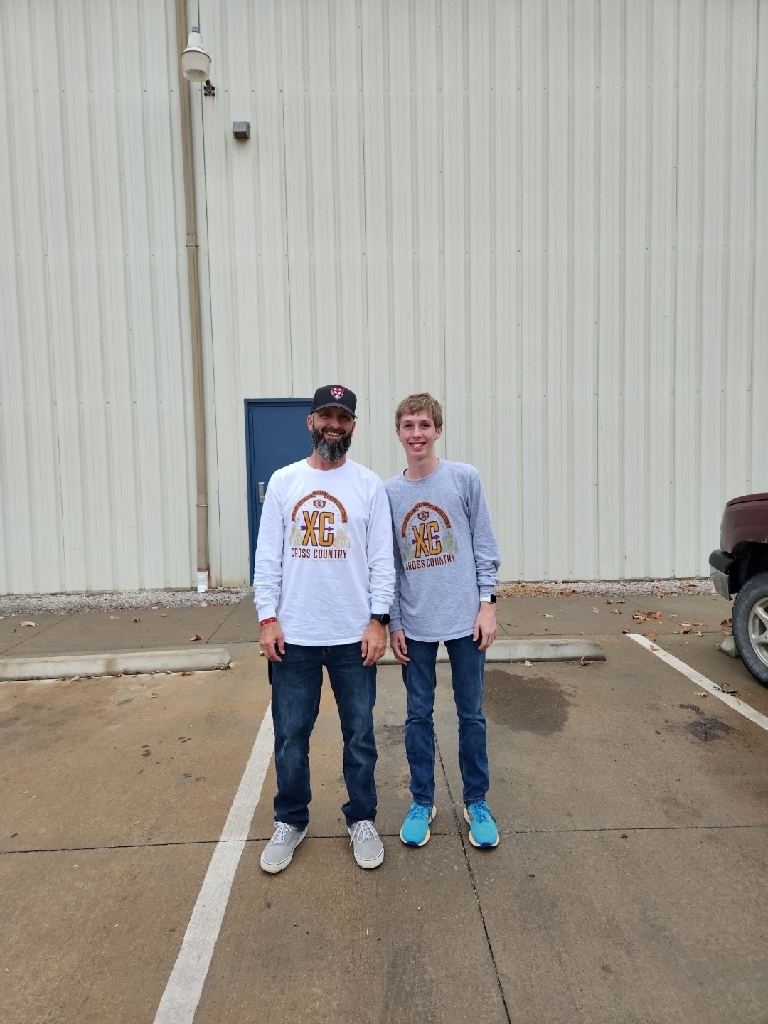 Attention parents/guardians: Emails were sent to you if your child is out of compliance for immunizations last Wednesday (10/26/22). Please be sure to check your email we have on file (one used to register) to ensure that you did not receive a notification or if you did that you and your child take the proper steps to be in compliance. If the school is not contacted with updated shot records or annual exemptions put on file, your child cannot come to school starting on Monday November 7th.

The Rich Hill School District is accepting sealed bids on a 2005 Thomas Freightliner until November 9 at 4pm. The board reserves the right to reject any and all bids.