All Rich Hill 6th - 12th grade students will be admitted FREE to Friday night's game AGAIN this week! There is also another chance to win a $50 gift card for the student showing the most spirit! We want to say a HUGE THANK YOU to Friday Night's Sponsor Rich Hill Equipment & Truck! The Little League Football teams will be recognized during halftime of the Varsity game. If the players wear their football jerseys, their admission will be FREE to the game.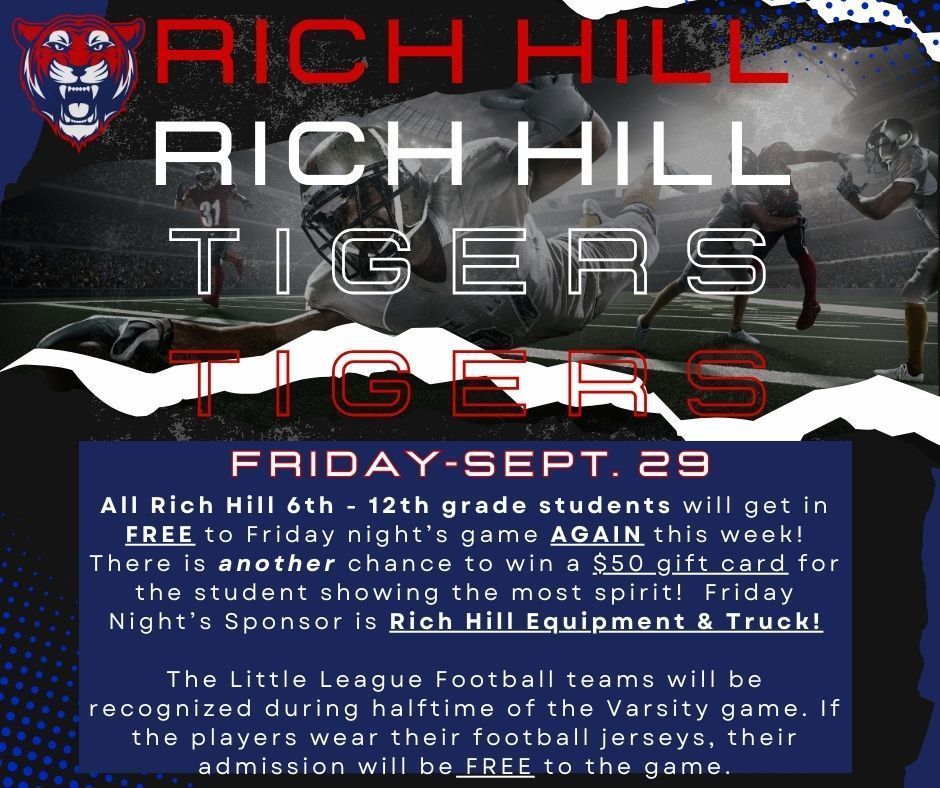 Volleyball tonight (9.28.2023) is Throwback Thursday! Rich Hill will play Appleton City starting with the Junior Varsity team at 5:30 pm. After JV we will introduce our Little League Volleyball Players and end the evening with the Varsity match! Head out tonight and support your Lady Tigers of all ages!!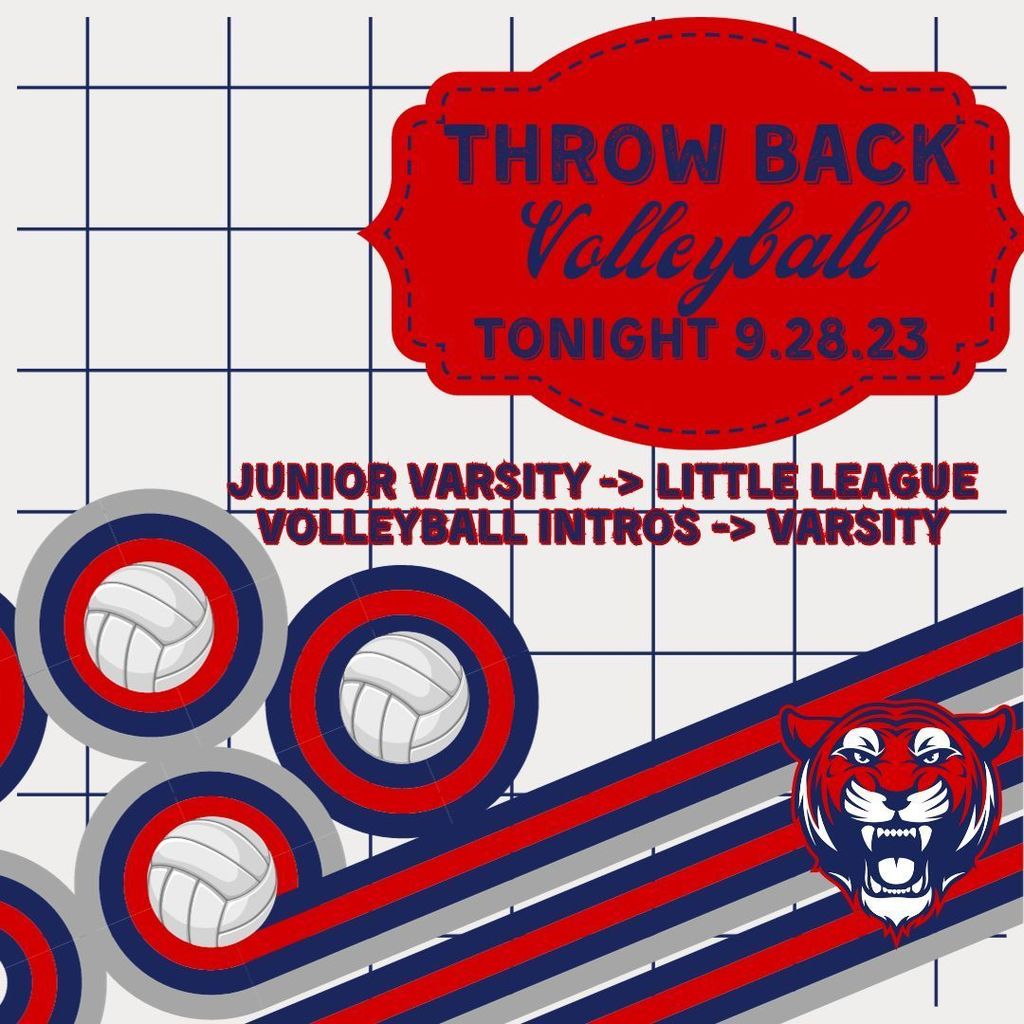 Friday Night Lights! Sept. 22.2023- Please keep in mind: If lightning strikes during the game, all athletes and patrons will be asked to leave the field. There will be a delay of 30 minutes following each lightning strike. Please note that all students in attendance will need a place to go during the delay.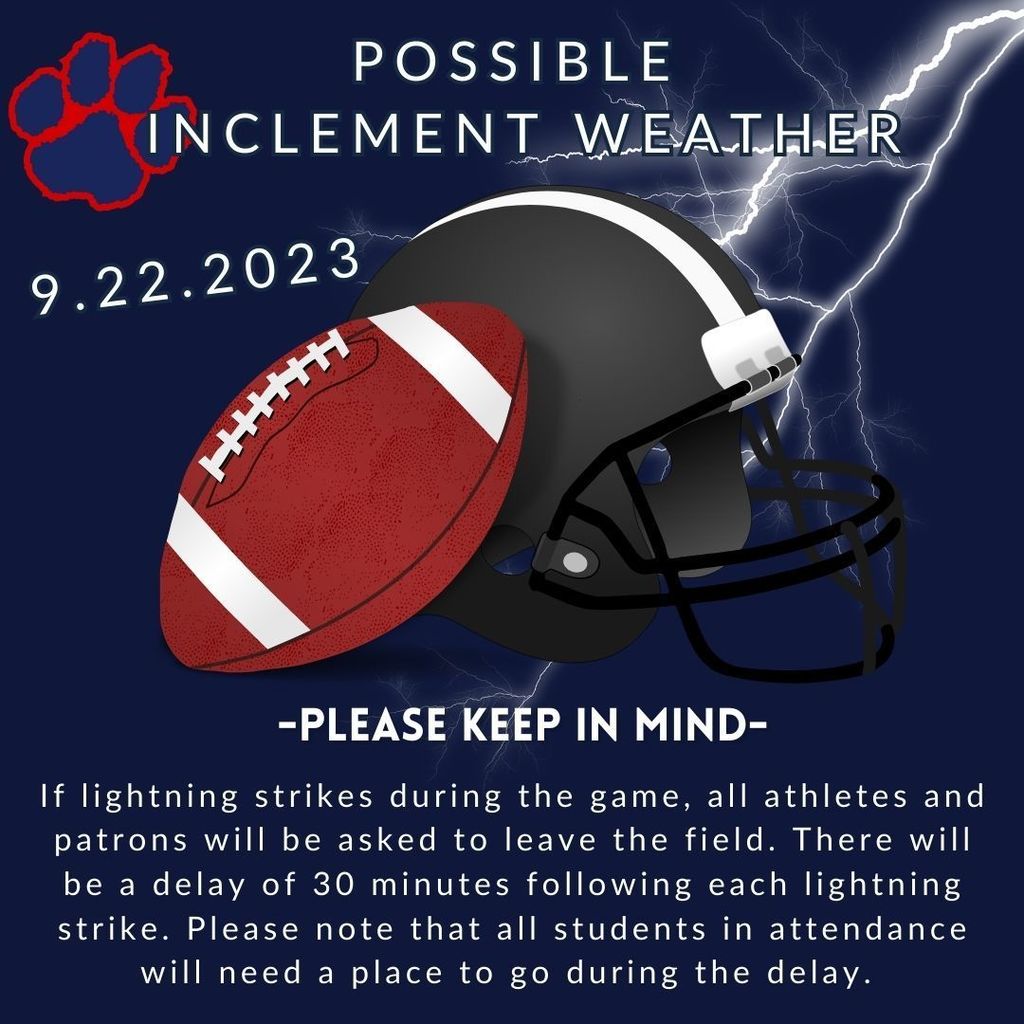 We need a Chain Crew for tonight's football game. Please contact the HS Office or Damon Green if you are interested. We would also like to have a crew committed for the rest of the season. Five total games remain! You will receive FREE admission to the home football games and have the best seat in the house!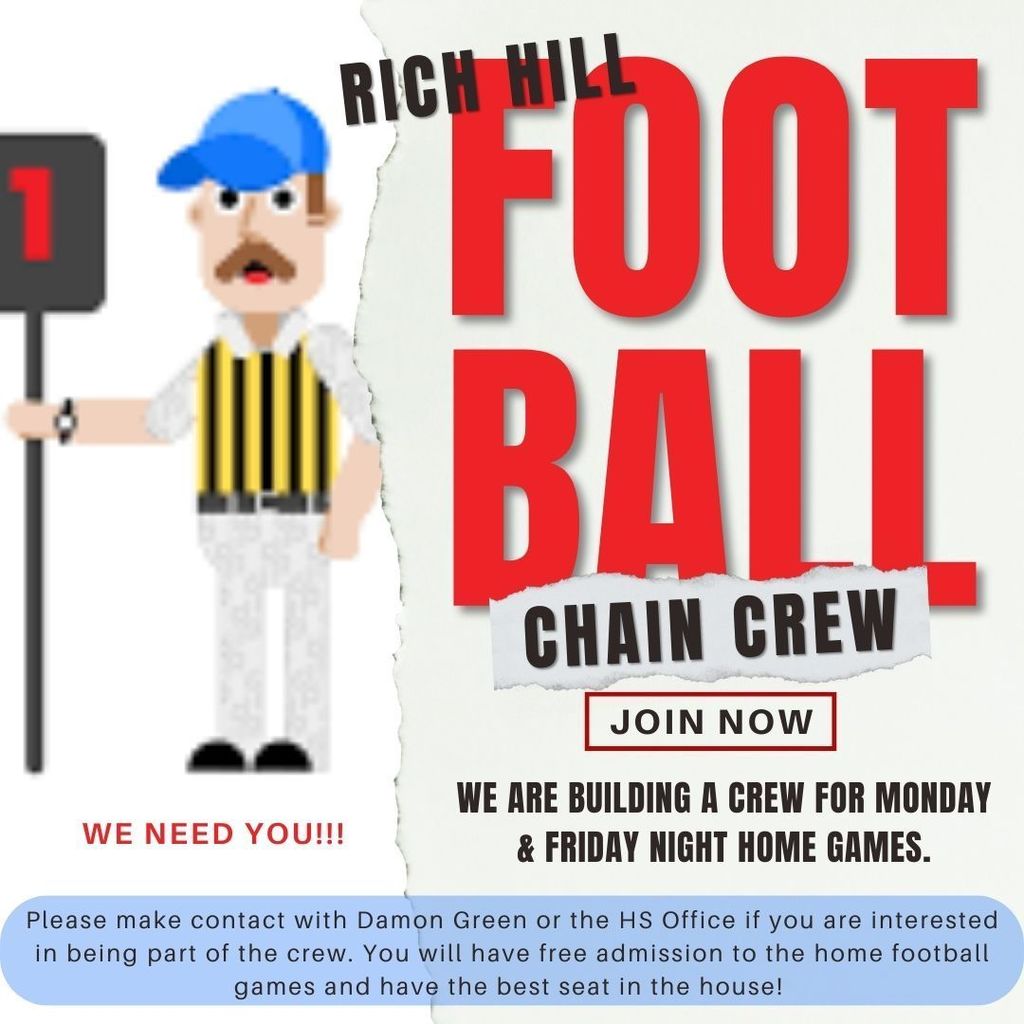 Book Fair save the date! October 9-13, 2023. Family Nite is Thursday, Oct. 12 @ 5-7 pm.

Rich Hill will play Drexel this Friday night the 22nd with kick off at 7:00pm. There will be a halftime performance from the cheerleaders and their little cheerleaders as well as the band! All 6th - 12th grade Rich Hill students will be admitted FREE to the game this Friday evening! Also, one student showing the most school spirit will be selected to win a $50 gift card. A HUGE Thank you to our sponsors, Fletcher Farms Rock & Dirt!!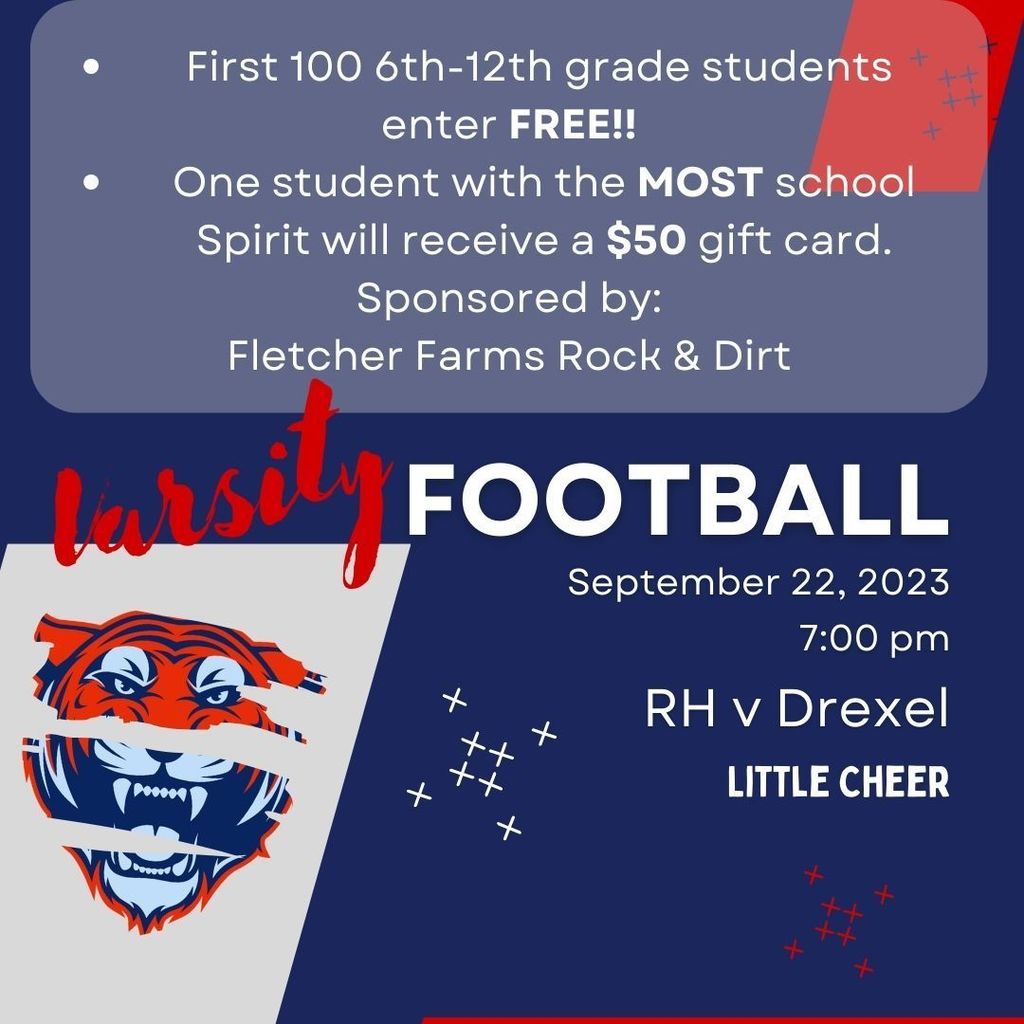 Don't forget tomorrow is picture day!! We will start first thing in the morning. Please go online to order at inter-state.com/order Elementary Online Order Code: 79513EF 6th-11th Grade Online Order Code:79515XB Senior Online Order Code: 80795XB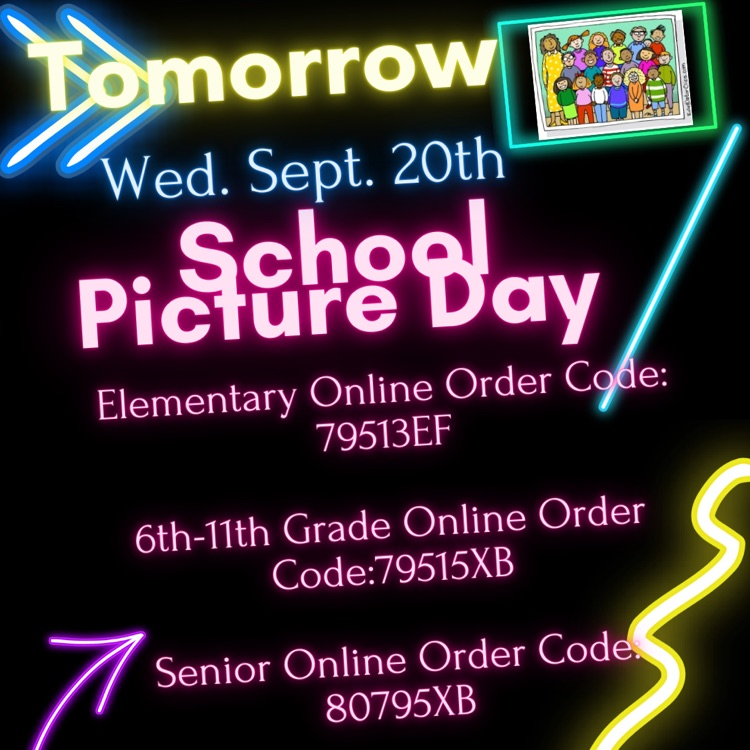 Volleyball Pink Out-October 5th. Tshirt order forms are available in the office and are due Sept. 20th. There will be a bake sale and a dash for cash that evening with all proceeds going to Carly Domer.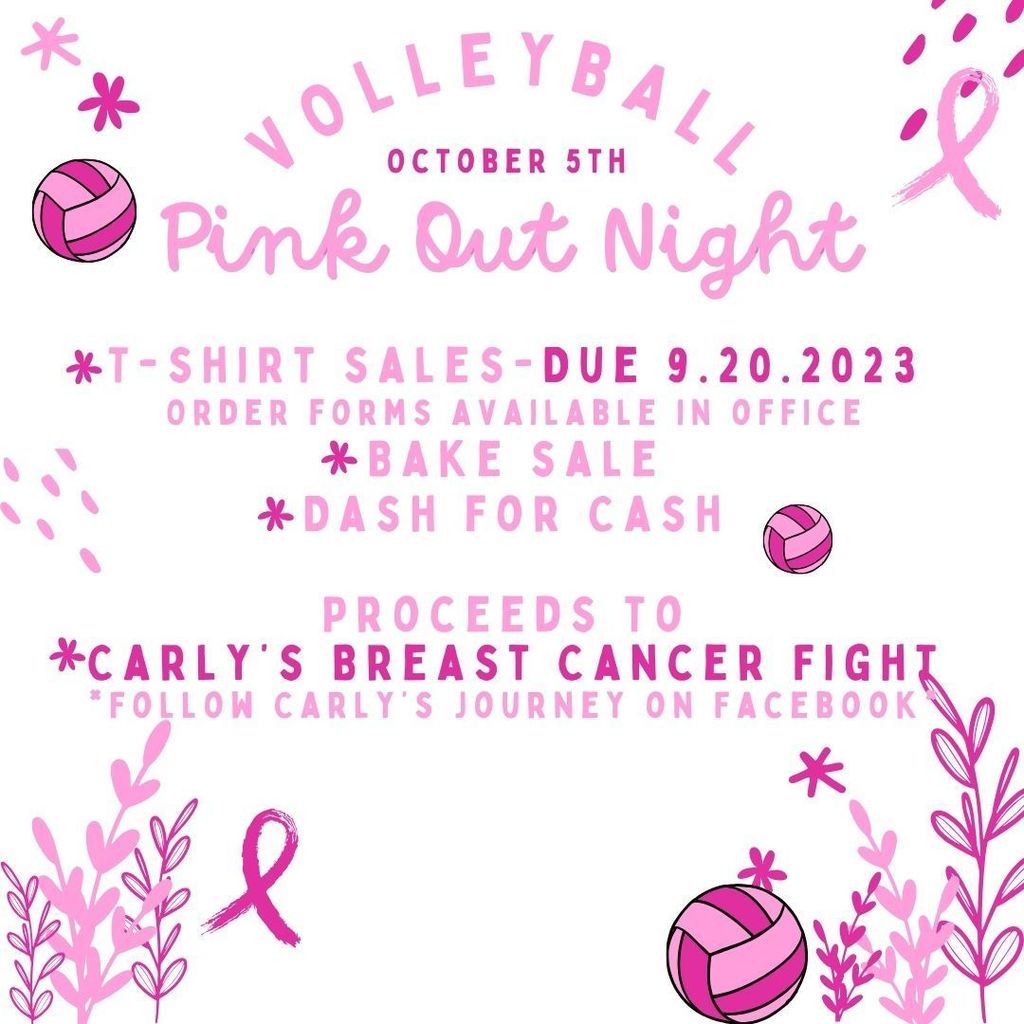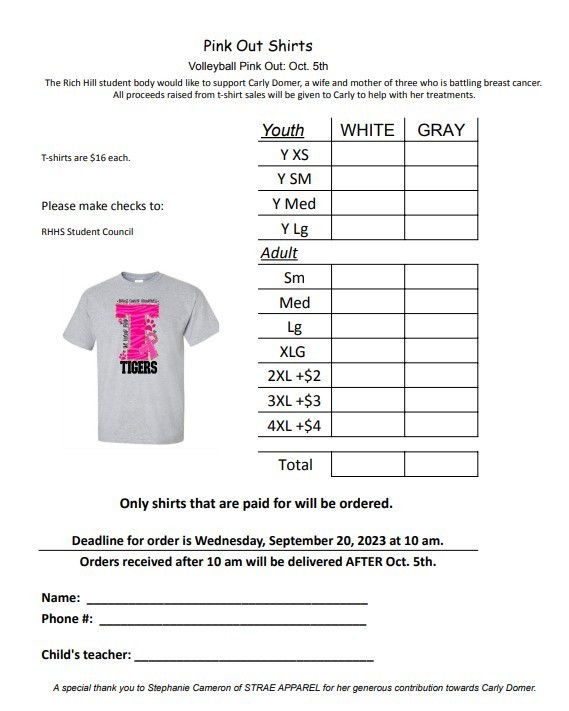 Part-Time Daycare Worker: If you have at least 60 hours of accumulated college credit or a Missouri Substitute Certificate, you are invited to apply to work in our new daycare serving 2 week infants to 5 year olds on a flexible and/or as needed basis with the potential for the position to grow into a full time position. Download an application on the Central Office page of the school website. Bring in completed applications to the Rich Hill School District Central Office, where you will receive instructions on how to complete the background check process. This position will be open until filled.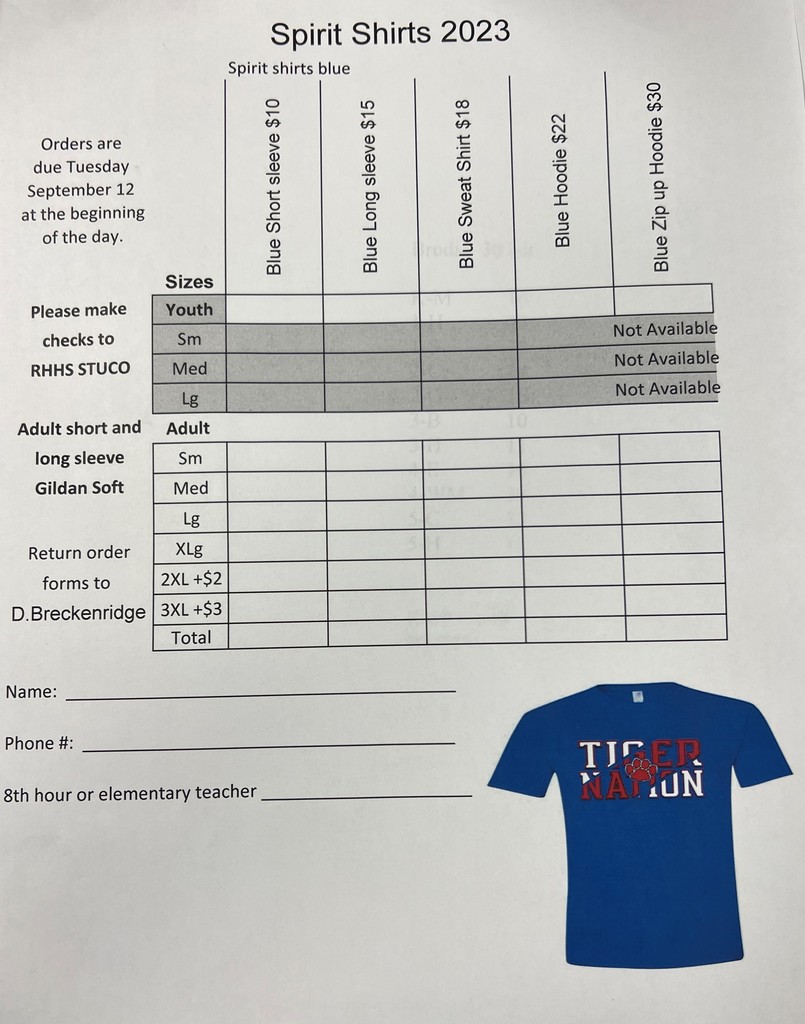 Whew! Day 1 is down. With the first day of school, you never know what you're going to get. This year it was a pretty uneventful day. The kids came back pretty much like they'd never left in May...which is great for staff! We like quiet and normal. With the heat, recess was held indoors and will be until the temperature cools some. Even the football game for Friday night has been pushed back to 8pm because of the heat. Thank you to everyone for helping us with the parent pickup and dropoff returning to the dome side for everyone like it was preCOVID. We were having some near-misses with elementary and junior high kids running out in front of new high school drivers, as well as a couple of minor fender-benders, and the Student Council kids asked for it to go back to the old way so no one got hurt. Only staff and high school student drivers should be entering the north gravel lot before and after school. Unfortunately I've had to deal with several kids getting struck by cars after school over the years, so I think it is a safer alternative for kids even though it is an inconvenience to parents. However, even on the crazy first day of school, the parent line coming off of Poplar Street was emptied in about 10 minutes from start to finish. That will keep getting faster after the first day, and as the heat subsides, less people pick up their kids so the line will be shorter. Last year, the line was generally gone in 5-6 minutes, so if you don't want to get into line until about 3:00 or 3:05 pm, you shouldn't have to sit there longer than about 3:06. Thanks for sending us such great kids and we will see everyone tomorrow!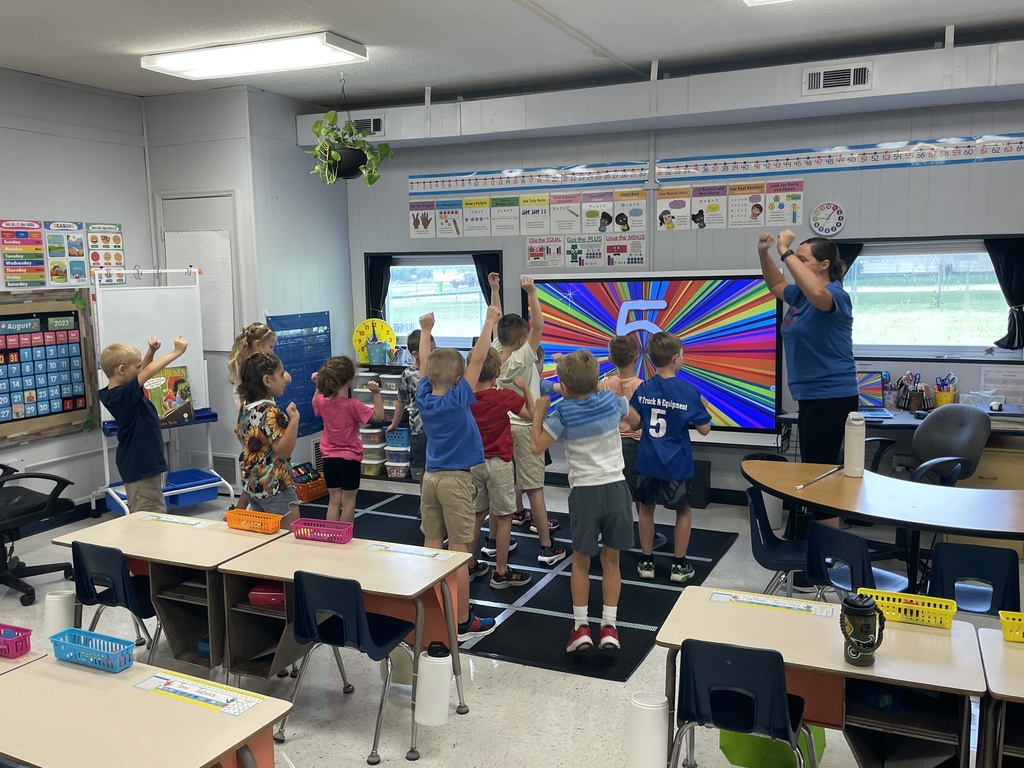 Phone call coming through with more details about the following. Also on website. Tonight 6th instrument rental 4:30pm. k-5 Meet the Teacher and 6th Orientation 5:30-6:30. Meet the Team 6:30pm Dome. First Day Tuesday 7:56am. 8th and Senior Immunization Clinic Thurs 8-24 2-3pm Nurse Office. Everyone needs to complete online registration in Teacher Ease before first day. Parent Pickup and Dropoff for pk-12 has moved back to the Dome Entrance for everyone. Details and maps on school website with new city One-Way Street on Poplar from 5th to 3rd.

Due to conflicts in the schedule, the Tiger Pride Booster Club has decided to change Thursday night's Meet the Teams time to 6:30 pm. They will start with the introduction of JH/HS Football followed by the auction and then the remaining introductions. Starting with the football players will allow them to make their scheduled practice. Again the updated time is Thursday, August 17th at 6:30 pm.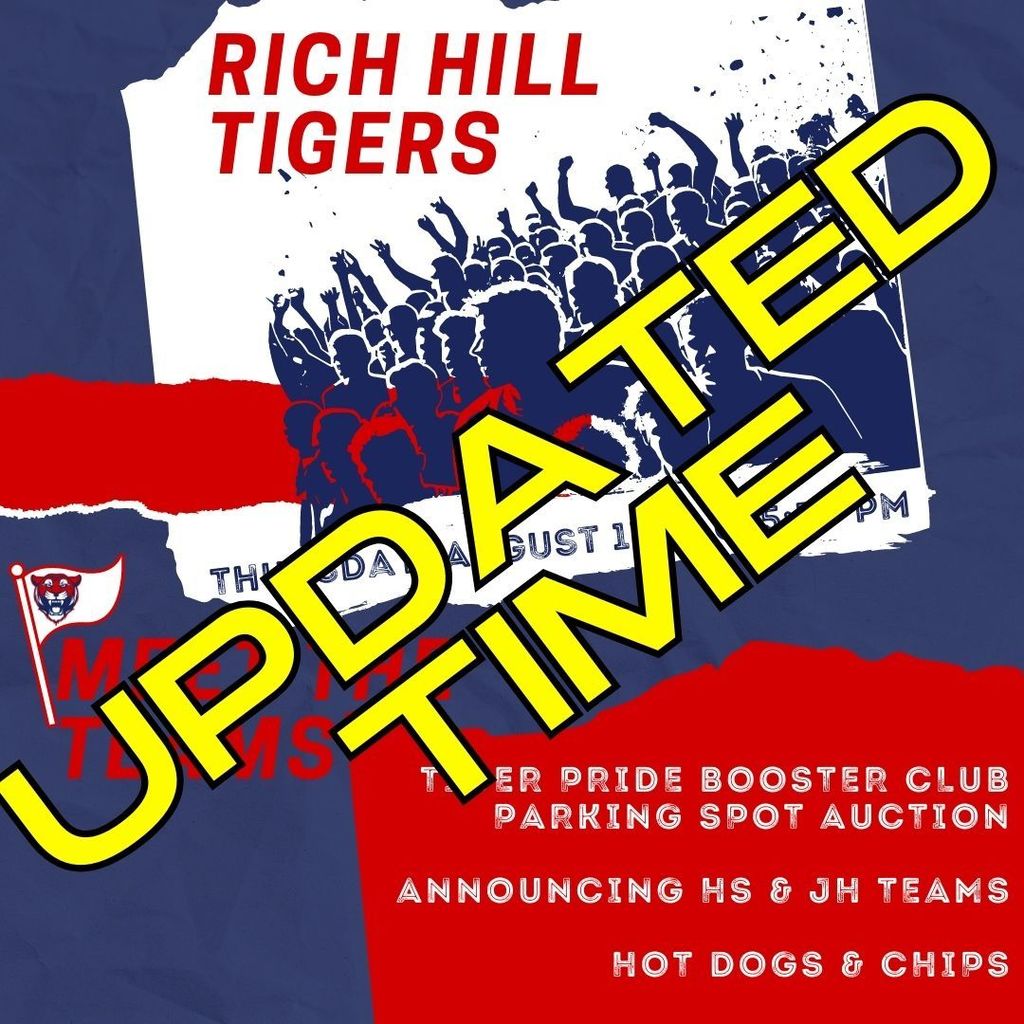 Good afternoon! The new school year is approaching and enrollment is right around the corner. It will be online again this year and it will open on August 7th. An email will be sent to the address we have in TeacherEase. Hope everyone is having a great summer!
Jr High volleyball will have open gym Tuesday, 7/25 from 10-12 and Thursday, 7/27 from 8-10.
Reminder we will have jr high cheer camp Monday, July 24. Football squad will meet from 9-12 and the basketball squad will meet from 2-5. Both camps will be in the dome. We hope to see everyone Monday!

Rich Hill Schools is accepting sealed bids for the old greenhouse and attached interior benches and shelving located next to the agriculture building until noon on August 16 in Central Office. The winning bidder must be able to disassemble and remove the frame and panels by September 4, 2023.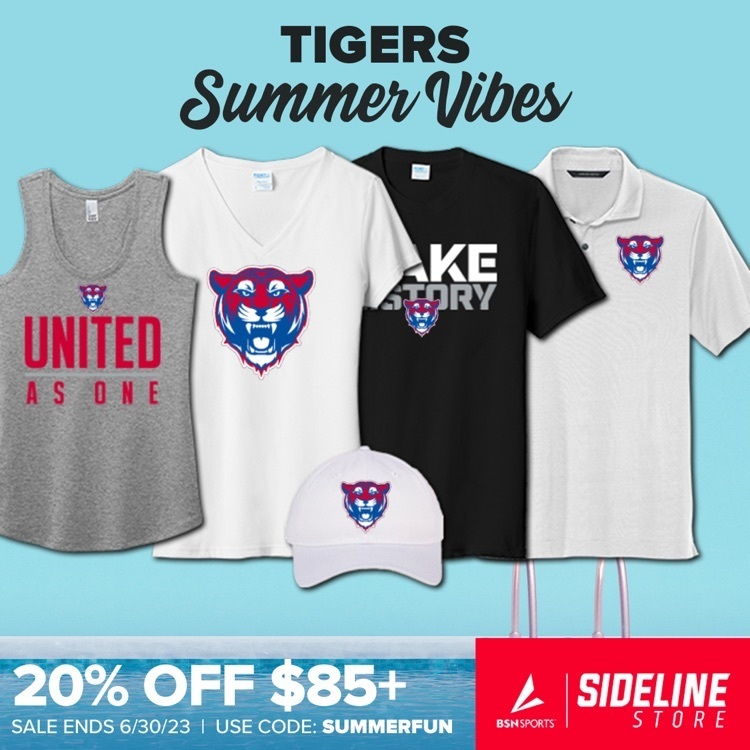 Urgent Coaching Positions: We really need your help filling the following positions so we can field teams this year for these kids: 1. Athletic Director-must be very organized, efficient, and a good communicator. Position requires 2-3 hours a day on average. Some work can be done from home. Some will need to be at school including help with certain athletic events. 2.Varsity Volleyball-Bachelors Degree or 60 College Hours. Experience and knowledge of varsity level volleyball. 3. HS Girls Basketball-Bachelors Degree. Experience and knowledge of varsity basketball. 4. HS Girls Assistant Basketball-60 College hours preferred. Please contact the office to submit an application. 417-395-2418. All positions will require a fingerprint background check and the completion of MSHSAA coaching training modules.

Congratulations to the Rich Hill High School graduating Class of 2023! Photo Credit: Bell Photography