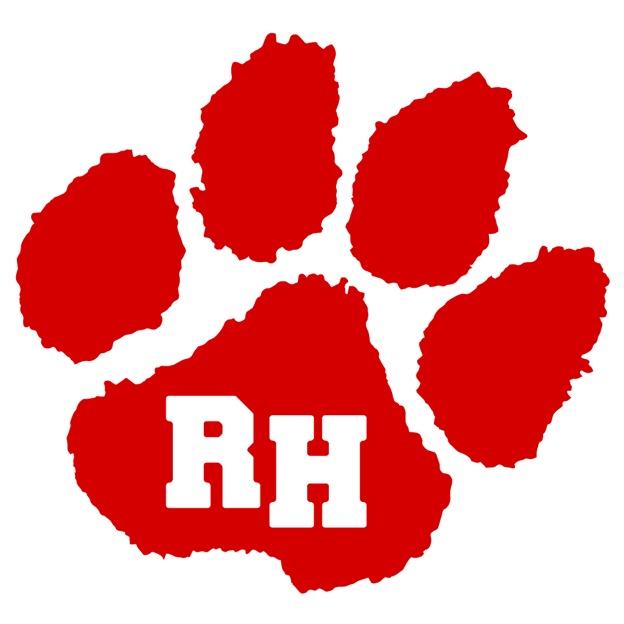 The JH/HS Principal Corner (9/18/20)
John Gilbert
Friday, September 18, 2020
Another week in the books and we are ramping up for homecoming week! Our kiddos have been doing great things in the classroom, on the football field, on the volleyball court, and the trap team is doing great sitting in third place in our area. It is great to see how involved our student body is. A huge shout out goes to the football boys who stay after the volleyball games to help us administrators out with sprucing up the dome. It is evident the pride they have in our building and speaks volumes to their character.
Please welcome Mrs. Kailey Jungmann to our staff. Kailey brings her talents and experiences to Rich Hill in the counseling department. She is very excited to be here at Rich Hill to serve our kiddos. We are excited to now have a counselor in the building daily to serve our kids.
Band is selling Texas Roadhouse rolls so be sure to contact a band member!
Homecoming is next week and there are some great things planned here at Rich Hill R-IV. The theme is POUND the BULLDOGS!
The Homecoming parade will be at 1:00 PM on Friday September 25th.
Due to COVID precautions, the pep assembly will be for students only this year. Sorry for this inconvenience.
The Tigers will play Appleton City at 7:00 PM on September 25th with coronation occurring at halftime of the game.
The Homecoming dance will follow the game and will be for 9th-12th grades only and will be from 10:00 PM – midnight.
This year we will have the Sock Hop on Saturday September 26th from 7:00 - 9:00 PM for 6th – 8th graders.
Dress-up days are:
Monday: Christmas in September (Ugly sweaters, pajamas, full out Christmas decorations)
Tuesday: Tacky Tourist Day
Wednesday: Class Color Day (Seniors: Black, Juniors: Blue, Sophomore: Red, Freshman: Gray, 8th Grade: Purple, 7th Grade: Pink, 6th Grade: White)
Thursday: Throw Back Thursday (Dress like an earlier decade)
Friday: Spirit Day (dress in Red and Blue)
Please make sure your kiddos check their grades on a regular basis. Starting this year, if a student has a failing (below 60%) grade in any class, they will not be eligible to participate in Homecoming activities during the school day on Friday September 25th. Please have this conversation with your kiddos to ensure that they can enjoy the fun day with their peers.
Mid-quarter for 1st quarter is September 25th. These grades will determine mandatory tutoring and eligibility to participate in events. Please refer to the student handbook for details of this policy.
As always, if you need anything please do not hesitate to email me or call the office and have a great weekend!!! It is always a great day to be a Tiger!!!