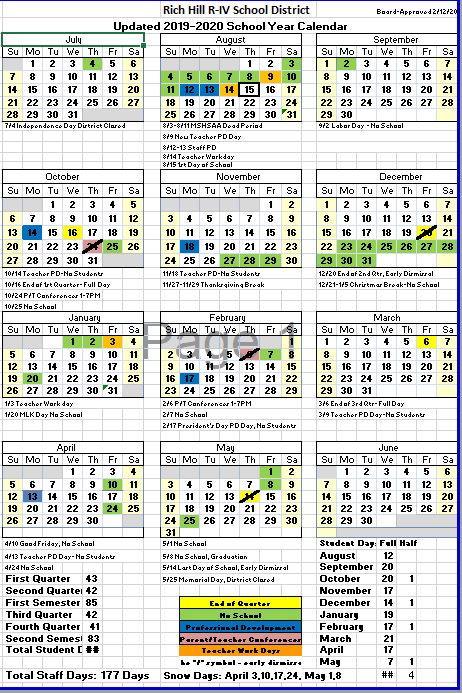 Rich Hill R-IV Calendar News
Heath Oates
Thursday, February 13, 2020
During its February 12 meeting, the Rich Hill R-IV Board of Education voted on two separate calendar items.
In the first item, the board clarified expectations for the remainder of the 2019-20 school year. In a single motion, the board voted to convert the March 9 professional development day to a school day and to use April 3 and 17 as make-up days for snow days. Any additional snow days will be made up on April 24, May 1, and May 8, or tacked onto the end of the year (in that order.)
This updated calendar is currently accurate (though the totals on the bottom of the page are not up to date).
In the second item, the board voted unanimously to maintain a 5-day school week for the 2020-2021 school year with 1091.6 hours of school scheduled.