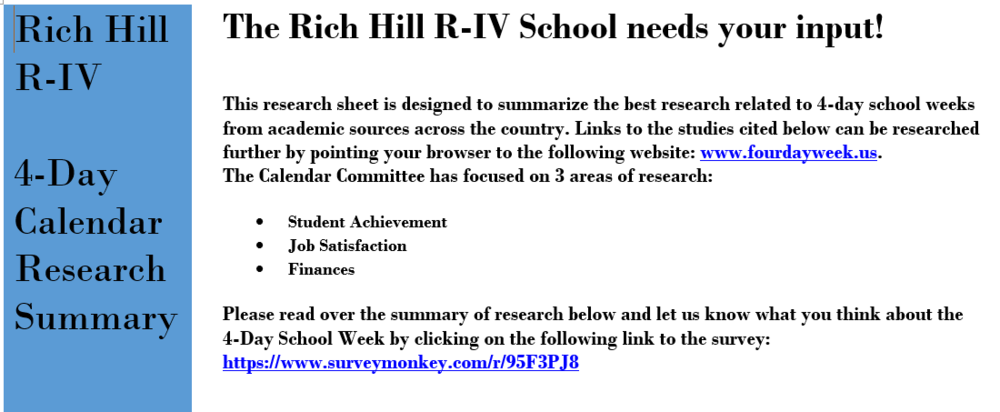 RH R-IV Seeks Parent and Community Input
Heath Oates
Friday, November 08, 2019
The Rich Hill R-IV School District's Calendar Committee has completed the preliminary research and seeks the public's input regarding a 4-Day School Week for the 2020-2021 School Year.
To access the Research Summary, click here. The research summary focuses on 3 key areas of interest:
--Student Achievement
--Job Satisfaction
--District Finances
Please look over the research summary document, and complete the anonymous survey at the following link:
https://www.surveymonkey.com/r/95F3PJ8.
The input from the community will be used by the Calendar Committee to recommend a course of action to the Rich Hill R-IV Board of Education. Survey results will also be shared with the Board of Education.