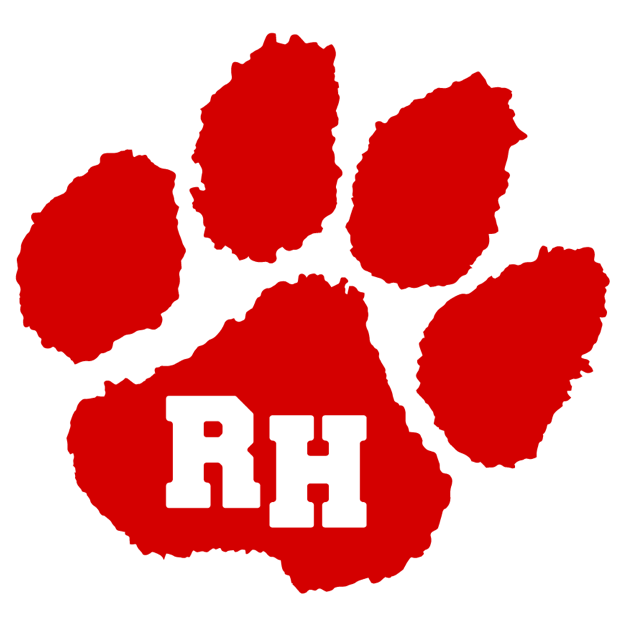 The JH/HS Principal Corner (10/2/20)
John Gilbert
Friday, October 02, 2020
Good afternoon and Happy October! We had another amazing week in the building. After a great Homecoming last Friday, we hit the books and had a very productive week. A huge shout out goes to our custodial staff on national Custodians Day. Their hard work and dedication to the building keeps it in amazing shape. More importantly, they are amazing individuals who are a vital piece of our family here at Rich Hill R-IV that truly care for our kiddos. Thank you for all you do! Here are a few updates for the week.
Mid-quarter grades have been completed and can be accessed through Chalkable (STI). Grade cards will be mailed home to parents of students who have Ds or Fs during this and future mid-quarters. We will mail all student's grade cards for quarters and semesters.
Mid-quarter grades have also determined which students who will need to conduct tutoring (students with at least one D) and those who need to attend tutoring and are ineligible to participate in events (students with at least one F). Please refer to the policy in the student handbook for more details and please contact the office if you have any other questions over these requirements.
Our virtual students will only receive quarter and semester grades. Please find the virtual student grade policy on our website at the following link: https://www.richhill.k12.mo.us/o/jhhs/browse/171003. This policy is in place to ensure our virtual students maintain an adequate pace to complete their courses in a timely manner. Please contact the office if you have any questions.
Attention seniors and senior parents: please mark your calendar for a FAFSA friendly night on Wednesday, October 7th and 6 p.m. in the high school auditorium. Representatives from Crowder will be here to discuss different types of financial aid available to college students, including grants, loans, and scholarships and how the FAFSA relates to those topics. The presentation will also include information on the FSA ID and its importance with the FAFSA. Miranda Kassner will be here from the Ellis Foundation. Miranda will be happy to help out by adding helpful supplements to help clarify the information. But more than anything she'll be happy to be there to answer questions and talk one on one to anyone who is still questioning colleges versus trades versus entering the workforce, etc. She has also agreed to help with parents going to the site and getting started. Lastly, if seniors bring their Chromebook and tax information, we will be glad to help afterwards that evening or set up a time to help out.
Congrats to the Rich Hill High School Marching Band for placing first in their division last Saturday at the Stockton Parade!
The FFA Fall Activity this year will be visiting the corn maze in Lowry City and is slated for Saturday.
We have a busy week of athletics ahead of us so please refer to the district weekly calendar for those dates of those events and help us support our Tigers!
As always, if you need anything please do not hesitate to email me or call the office and have a great weekend!!! It is always a great day to be a Tiger!!!