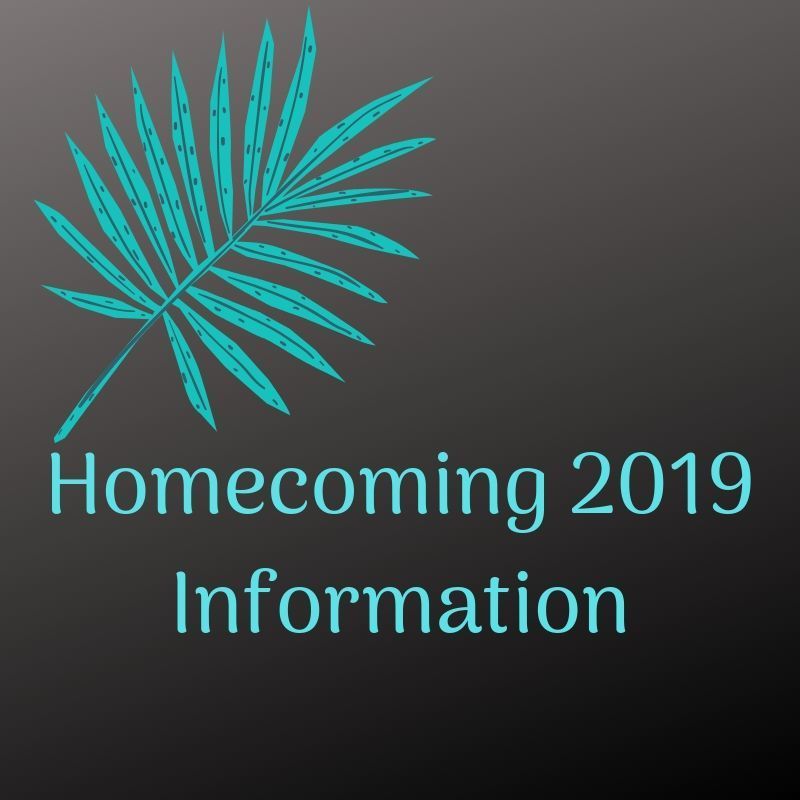 Homecoming 2019
TJ Black
Monday, October 07, 2019
↞ HOMECOMING 2019 ↠
October 7th - 11th
THEME- LIGHTS, CAMERA, ACTION
Float themes for Parade-- "Light's Out Cats!"
Spirit Days
Monday- Breakfast Club wear your PJs
Tuesday- Harry Potter Day
Wear your Class Colors--See Below Class Colors
Wednesday- Dodgeball-
Wear Sports attire/ favorite sports team
Thursday- Marvel VS DC
Dress up as your favorite SuperHero/Villain
Friday- Friday Night Lights- Wear Red/Blue/White
Class Colors
SENIOR---BLACK

JUNIOR---GREY

SOPHOMORE---RED

FRESHMAN---WHITE

8TH---ORANGE

7TH ---GREEN

6TH---BLACK

5TH---GREY

4TH---RED

3RD---ORANGE

2ND---GREEN

1ST---PURPLE

K-PRE-K---BLUE
↞ Homecoming Court ↠
7th grade:

Izzy Swope ⇹ Nolan Mubanga

8th grade:

Emma Garwood ⇹ Daylan Black

Freshmen:

Isabella Cowin ⇹ Hayden Schapeler

Sophomore:

Calota Mascaro ⇹ Stephan McCoy

Junior:

Rachel Scrivener ⇹ Aiden Baker

Senior:

Destiny Long ⇹ Torstein Haaland
↞ Homecoming Schedule ↠
October 8th: Homecoming candidate dress review. Dresses will be previewed by a committee to insure they are school appropriate.
1:00 pm: Student release for Parade line-up
1:30 pm: Parade Start Time
2:20 pm: Community Pep Assembly in the Dome
6-6:30 pm: Candidate cars to be
parked on the track
7:00 pm: Game Time
Halftime: Homecoming Coronation
After the game - 11:30 pm: Homecoming Dance
*Dance is Semi-formal
*Concessions will be available
*$3.oo per person/$5 per couple