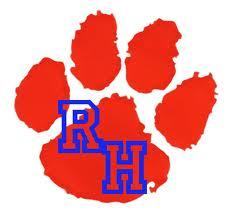 Rich Hill Tiger News!!
Brian Gillis
Monday, September 10, 2018
Teachers, Students, and Patrons,
Welcome to Monday! Our tigers had success over the weekend. I am excited to inform you the Lady Tigers took 3rd place in the WEMO conference tournament. Excellent job Lady Tigers and coaches!! I also wanted to recognize Mrs. Arwood our Tigers Athletic Director and Mrs. Stevener for all the hard work they put into making the tournament a huge success. I also wanted to mention that our fall activities calendar is filling up, so there are going to be plenty of opportunities to see the Tigers in action!! I wish everyone an awesome week and GO Big Blue!!!!
If you have not got a chance to check out our App for notifications and breaking news, please do so. You can get the App on the App Store or Google Play. #ProudToBeATiger!!
Tiger Pride Student of the Week!!
-Lucas Harwood
Special Student Recognition
-Ciarra Backes is getting published!! Look for her poem "Dress Code" in the American Libary of Poetry's new book called "Futures" Great Job!!!
-Kassi Austin was named to the HS All Women's Honor Choir over the weekend. Awesome Job!!!
September 10-15
Monday 10th
-Querry Family Fundraising Week (PJ Day)
-Junior Class Magazine Sales
-FFA Meat and Mum Sale
-JH Football at 5:30 PM vs. Drexel (Rich Hill)
-V/JV Volleyball at 5:30 PM vs. Pleasanton (Rich Hill)
Tuesday 11th
-Junior Class Magazine Sales
-Querry Family Fundraising Week (Throwback)
-JH Volleyball at 5:30 PM bus leaves 3:30 PM (Liberal)
Wednesday 12th
-Querry Family Fundraising Week (Camo)
-BOE Meeting at 6:30 PM (Library)
-V/JV Volleyball at 5:00 PM bus leaves 3:45 (NEVC, Walker, MO)
-FFA Trapshooting at 6:30 PM (Adrian)
Thursday 13th
-Querry Family Fundraising Week (Twin Day)
-College and Career Fair for Jr./Sr. bus leaves 12:30 PM (Butler)
-K-12 School Pictures
Friday 14th
-Querry Family Fundraising Week (Spirit Day/Favorite Team)
-V Football Start 7:00 PM Bus Leaves 4:00 PM(Drexel)
Saturday 15th
-JH Cheerleading Bake Sale (Food Fair)
-JV Volleyball Tournament at 8:00 AM bus leaves 6:00 AM (Osceola)
-Hunter Education Course 9:00 AM-1:00 PM